mai 9, 2018 —
A new look Microdia impresses at The Wire 2018
Microdia's new look is eye catching
Microdia relooked image as caught the eyes of numerous visitors coming from all over the world.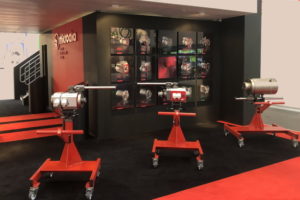 The image would be worth nothing without our world renowned quality products and the dedication of the sales and
 technical specialists present on the booth.
Our brand new mezzanine welcomed friendly talks where projects were drawn and problem solved in an intimate atmosphere.
We have had great pleasure meeting so many people on our booth, thank you.
Top tier operational crossheads presented
Microdia presented a selection of fully operational cross heads, among them the well-known ECOMEX multi-purpose cross head covering overall diameter range from 0.1 to 30 mm.
It comes with two heating system to choose from: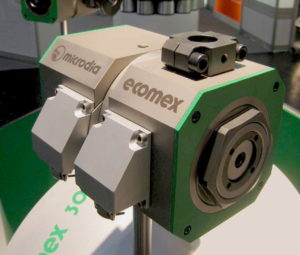 Electrical → heat only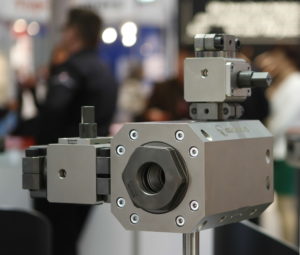 Thermostatic → heat/cool with water or oil circulation
Both versions are delivered with a standard distributor usually suitable for most compounds and
product sizes.
On top of that, Microdia offers specially shaped distributors designed to optimize the extrusion of high viscosity technological compound or reduce the residence time of heat sensitive polymers.
From high output low drag to low output in only minutes
To switch head configuration from high output low drag to low output, short coupound residence time, distributor only has to be changed, what takes only minutes. The operation can be performed even when the extruders are running.
Our US sales representative talks about Microdia's specificities
Mr. Alban Adams has been interviewed during The Wire about how he feels about Microdia and the future of the industry. Find out what he had to say.
Interview d'Alban Adams at The Wire 2018